Comfortable, lightweight sewing pants for summer
When temperatures rise, we no longer feel like wearing jeans or other thick pants that feel hot and stick to the skin.
Now's the time to sew yourself some nice, lightweight pants to keep you cool this summer!
Loose pants inspired by the 70s
For several seasons now, the 70s have been back in fashion. Prints like paisley, materials like faux fur, embroidery anglaise, lots of crochet… can be found on the catwalks and in store windows.
And let's not forget the elephant-leg pant, emblematic of the period! This style has once again become a wardrobe essential!
You can easily sew a summer version of this piece using a lightweight fabric like linen, cotton, light gabardine…
To sew this piece, you can use the République du Chiffon pattern, Gaston. It will give you a vintage look with its flat pockets and flared legs. To give it a contemporary touch, choose a bold color like bright red, deep green or royal blue.
If you're looking for a quicker, simpler pattern to sew, this model from Vogue's Very easy range is less technically challenging.
For its part, the Goélette pattern from Lot of Things is halfway between marine-inspired bridge pants and seventies-style bell-bottoms. Sewn with a light, flowing fabric, they're a great addition to any summer wardrobe.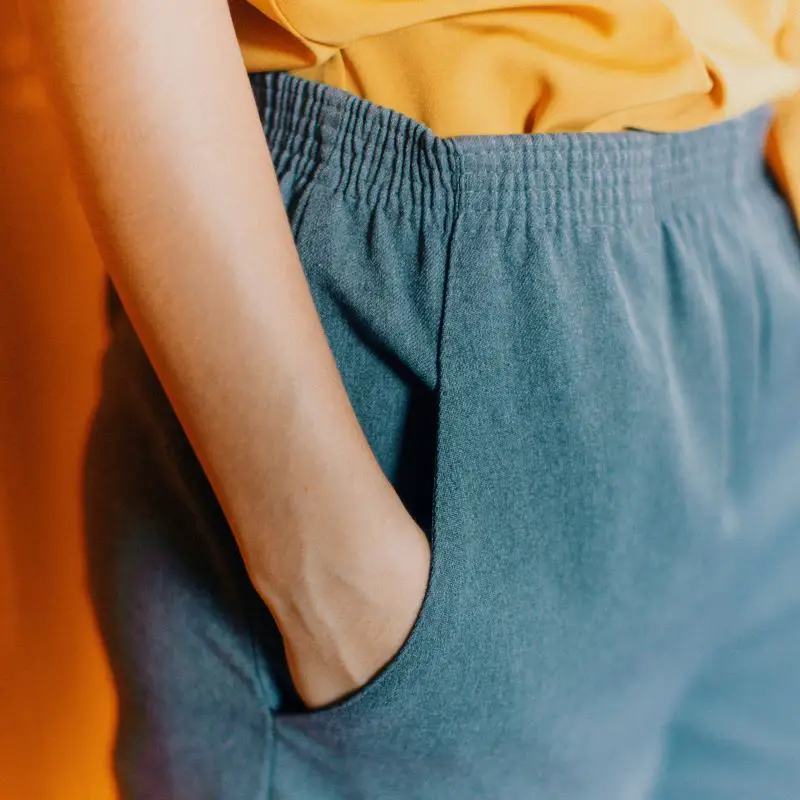 Pants with elasticated waistband for sewing beginners
Are you new to sewing, or just looking for a quick and easy sew? Pants with elasticated waistband are for you. They avoid the difficulties of more conventional pants: no fly to set, no buttons or buttonholes to sew…
These pants can be sewn with fluid fabrics: cotton voile (make sure it's not too sheer!), cotton crepe, viscose, lyocell, linen…
We're always careful when it comes to choosing elastic, too. Choose one that's supple enough not to shear the skin!
It's easy to find patterns with a fully elasticated waist. Like this Burda pattern. Or partially elasticated, like this other pattern from the German brand. Both are very simple, straightforward and can be worn with or without a belt.
If you prefer a wider model with flared legs, take a look at the Jour de couture pattern.
All these patterns will look very different, more or less casual, depending on the fabric chosen. It will be more casual with cotton and more elegant with linen or shiny viscose.
Lise Tailor's Giverny pattern, on the other hand, is a little more fitted at the waist, with a belt to slide between the loops. The pattern therefore includes a little more technical detail and can be a good project for improving and discovering new techniques!
For children, Julien offers the Gaperon Pants in 11 sizes… This pattern is designed for little girls aged 2 to 10.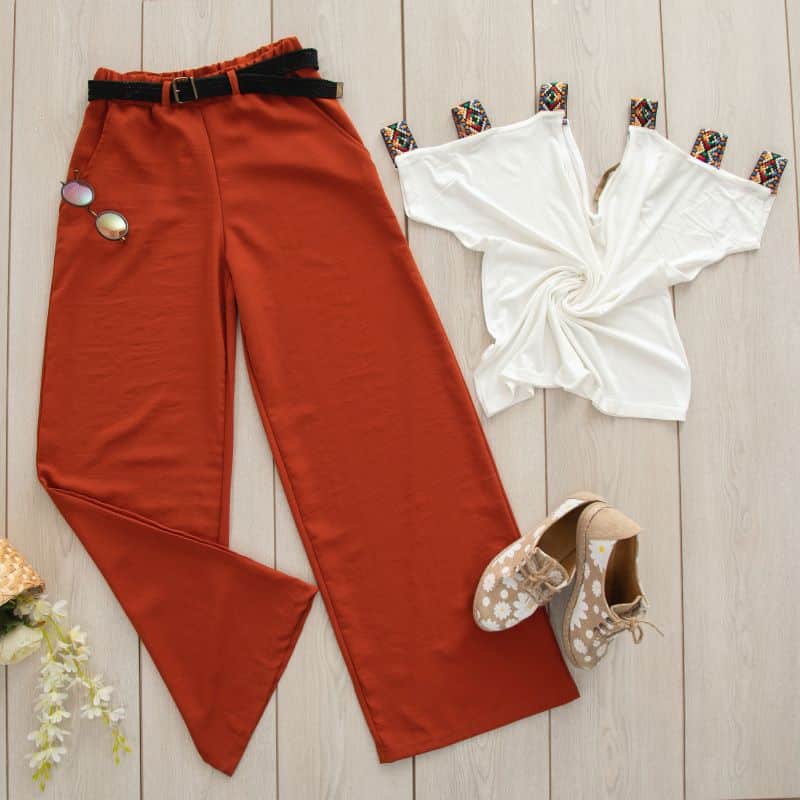 ¾-length pants for a casual look
Short pants are perfect for summer: simply wear them with a pair of sneakers and a t-shirt.
Once again, choose a lightweight fabric for these pants. Linen, for example, is a good summer ally. This material is thermoregulating and helps prevent excessive sweating.
Atelier Jupe's Frankie pattern leaves the ankles visible. As it's quite wide, you can roll up the hem and fold it over as many times as you like. Sewn in pretty linen, either colored or natural, it's perfect for summer. They do contain some technical difficulties (fitting the waistband, fly…), so avoid them if you're a beginner!
Bara Studio's Nova pants, also mid-ankle, are another basic wardrobe staple. They are accessible to beginners. They can be sewn with linen or cotton, either dry or fluid, depending on the desired effect.
---
What kind of pants do you like to wear in warm weather? Are you planning to sew some for summer?