Sew and personalize a t-shirt for the whole family?
Sewing a t-shirt? Nothing could be easier! Discover our tips for finding the model that's right for you and matching it to all your outfits.
What you need to sew a t-shirt
If you have a serger, you can of course use it to sew your t-shirts. But if you have a conventional sewing machine, don't panic: it's just as well suited to sewing all your jersey projects (a material that is knitted, not woven).
All you need is a special needle (called a jersey needle or stretch needle) and a stretch stitch for necklines and hems, to prevent them from deforming.
There's bound to be an elastic stitch on your machine: a stretch stitch, a zigzag stitch… You should also avoid cotton thread, preferring polyester, which will be more elastic.
As you can see, jersey is a stretch fabric, and you need to take this into account when working with it!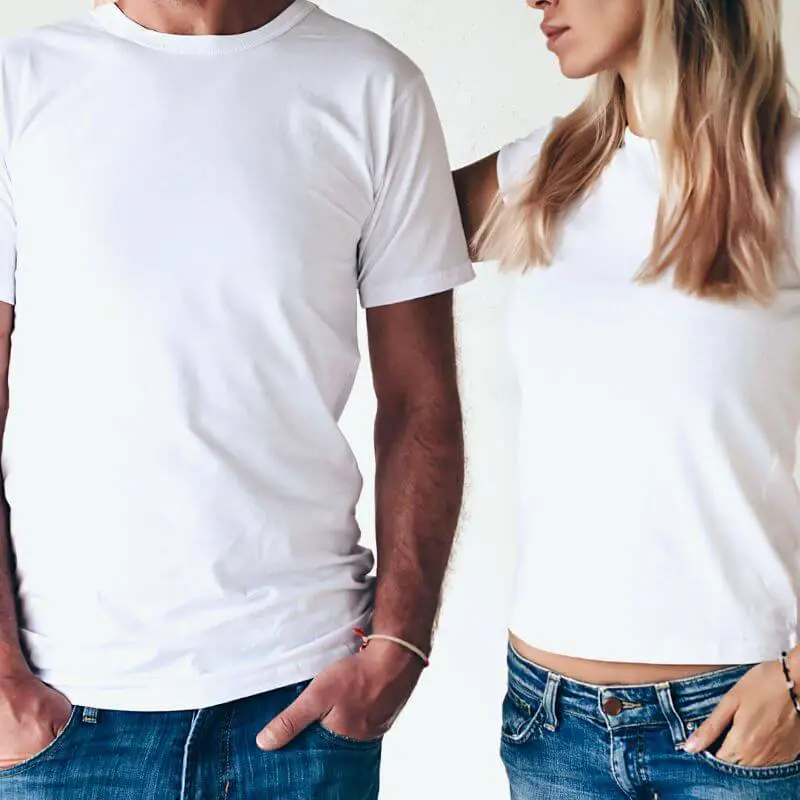 Choosing a basic design you feel comfortable with
It's important to choose the right model to find a "trustworthy" t-shirt that you can sew again and again! Everyone's expectations are different: some people like their t-shirts close to the body, others rather wide, necklines can be tight or loose…
You can try on an inexpensive jersey to test the chosen model and see if it suits you, and adjust certain points: body or sleeve length…
Many t-shirt models are available online. For women, the Plantain pattern from Deer and Doe is free. And it can be made with short or long sleeves. It has a relaxed fit.
For a closer fit, you can sew the C'est moi le patron pattern.
For children, there are also many patterns, such as the one from Petits d'Om, which offers numerous customizations. More simple is our in-house pattern, which offers short or long sleeves 🙂
For men, you can opt for Urban Fairy's Hercules pattern (free).
If you want to sew for the whole family, Petit Patron's super pack, with patterns for women, men and children, is ideal!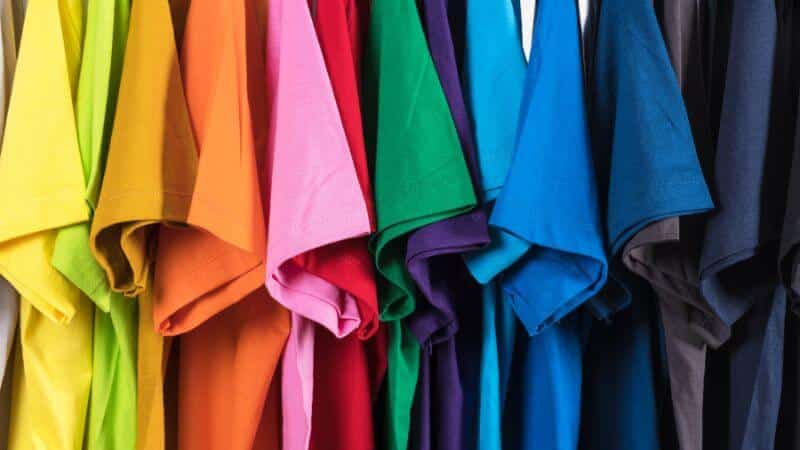 Personalize your T-shirts
Once you've found the design you like, you can personalize it any way you like! For example, you can sew it in a trendy print or color.
Get into the habit of spotting these elements (shapes, colors, prints you like) when you pass store windows. It's a great way to get ideas for future sewing projects.
To personalize a t-shirt, you can sew on a breast pocket. It's a great way to add a touch of originality and contrast. For example, choose a plain jersey and sew the pocket with a print, or simply with another contrasting color.
To sew a pocket, simply cut a square of the desired size (allowing a 2 or 3cm margin for the top of the pocket), make an inset of 0.5cm and press with an iron. For the top of the pocket, allow for a wider 2 or 3cm tuck. Then sew three of the pocket edges together, and you're done!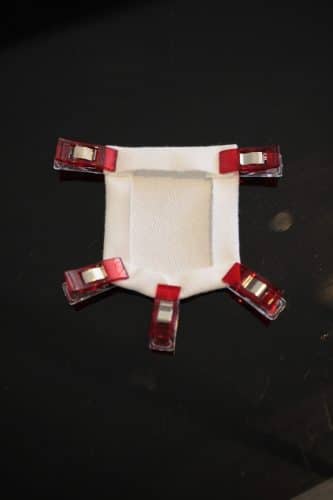 The miracle of embroidery!
Embroidery is another popular way to personalize a T-shirt. If you're sewing for the whole family, you can embroider everyone's nicknames, or the silhouettes of characters loved by children.
To sew a first name, you can use a simple stem stitch. This is one of the basic stitches in embroidery, and very easy to learn. If you wish, you can stabilize the jersey with water-soluble stabilizer.
Printed DMC "magic paper" (also water-soluble) is also available, enabling you to embroider a motif from the brand's selection.
The colorblock effect also works very well on T-shirts! It's very simple to achieve: instead of using a single color, you just sew together yokes of different colors.
You can use one color for the body and a different color for the sleeves and collar. Or change the color on the upper or lower body… It's up to you!
---
Do you like sewing T-shirts? What's your favorite model, the one you sew over and over again?