Easy sewing for the vacations
The vacations are just around the corner, and with them the desire for summer sewing! Here are a few ideas for projects you can pack in your suitcase for the big vacations.
A pareo for comfort
The pareo is an essential summer accessory. It's perfect for sitting on the beach or toweling off after getting out of the water, but also for staying at home on hot days, camping, picnics…
Sewing a pareo couldn't be simpler. Just cut a large rectangle of fabric (116x160cm) and press a first 0.5cm hem with an iron, fold it over and machine-stitch it all the way around the sarong.
This project calls for a very fluid, fine fabric. Cotton voile or cotton poplin are ideal, as they will dry very quickly if the garment is used on the beach.
For a more original look, sew a tassel braid along the border.
There are also many variations on the traditional sarong, such as this sarong with two added arm holes.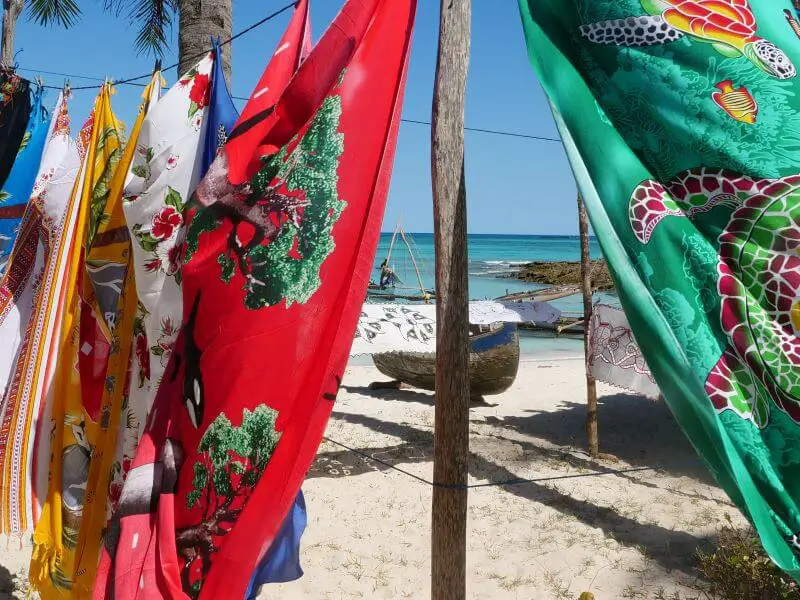 The beach bag for carrying all your belongings
The beach bag is a very useful accessory for carrying your towel and your beach gear, but also for carrying your picnic, your stuff for a long day out, the kids' stuff…
If you're looking for a quick and easy pattern to sew, follow Tissu.net's free tutorial, which avoids technical difficulties while teaching beginners how to apply a lining.
Perfect for last-minute sewing. Beach bags let you get creative. You can use several colors and prints, use a plain fabric and a more colorful lining, add interior pockets…. Preferably use a fairly thick cotton, denim or coated cotton, so that it's sturdy enough to last several seasons!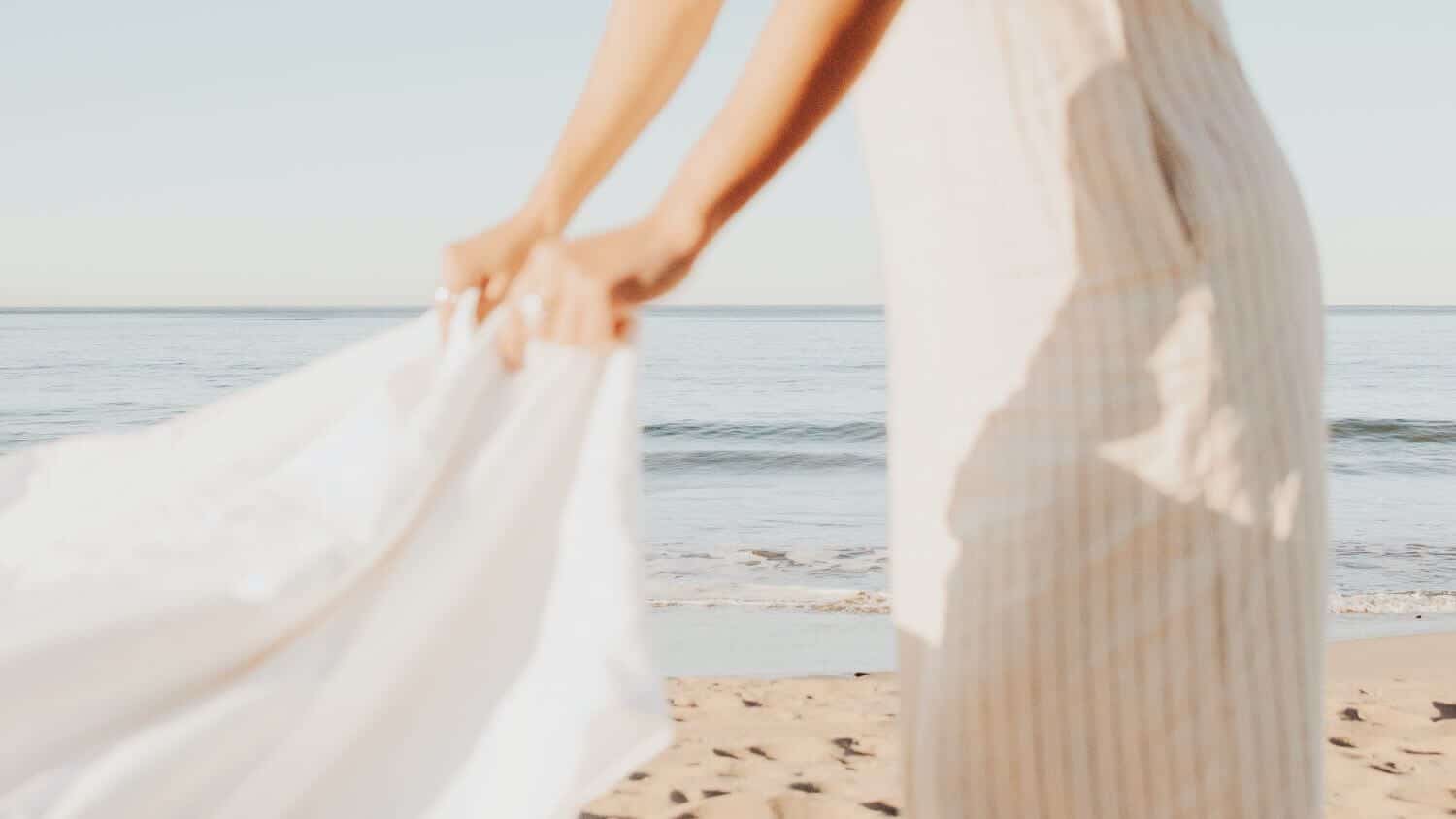 A net for storing swimwear
To transport your swimsuit while it's still a little wet and prevent it from getting mixed up with the other stuff in your beach bag, you can quickly and easily sew a storage net.
To do so, follow our mesh bulk bag tutorial. You'll need mesh fabric, which is easy to find online.
This "mesh" part is then assembled with coated cotton or simple cotton, and a drawstring system is added.
All that's left to do is store your swimsuit in it!
Beach ponchos, for the sea or camping
More practical than a simple towel, a beach poncho allows you to dry off quickly and avoid the chill you may feel when getting out of the sea or pool. It's also perfect for children, who are free to move about as they dry off!
The beach poncho is a very quick sewing project that can be made using terry cloth (very easy to find on the Internet or in a fabric store) or by recycling old beach towels.
For adults, you can follow Rock and Paper's tutorial, which opts for the upcycling approach by assembling two old towels.
For children, the Happy as a Bee pattern suggests sewing a pretty beach poncho. It combines terry cloth and honeycomb, which is particularly absorbent.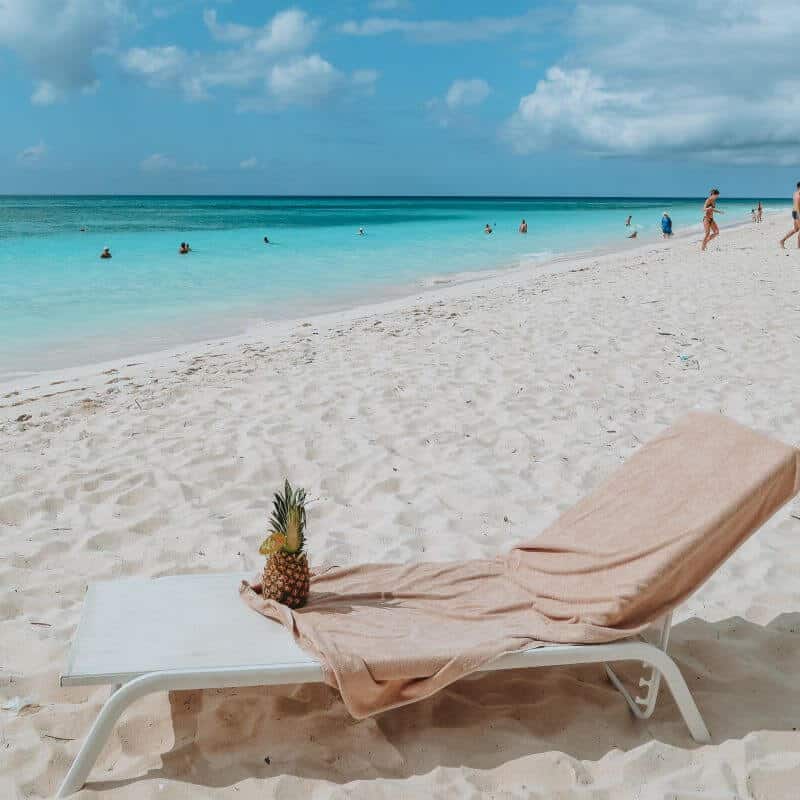 A first-aid kit to take care of a boo-boo
It's always useful to have a small first-aid kit in your suitcase when you go on vacation. You can slip in a thermometer, splinter forceps, compresses, plasters, bandages, Doliprane…
And it's perfectly possible to sew it yourself, preferably with red fabric so that it's immediately identifiable in case of need! You can also glue on a white cross to go the extra mile!
In any case, you'll need to use a fairly thick cotton fabric to hold the kit in place. And don't forget to double it up to protect the contents and prevent the seams from showing.
For this project, you can follow Madalena couture's tutorial or that of La Belle Mercerie.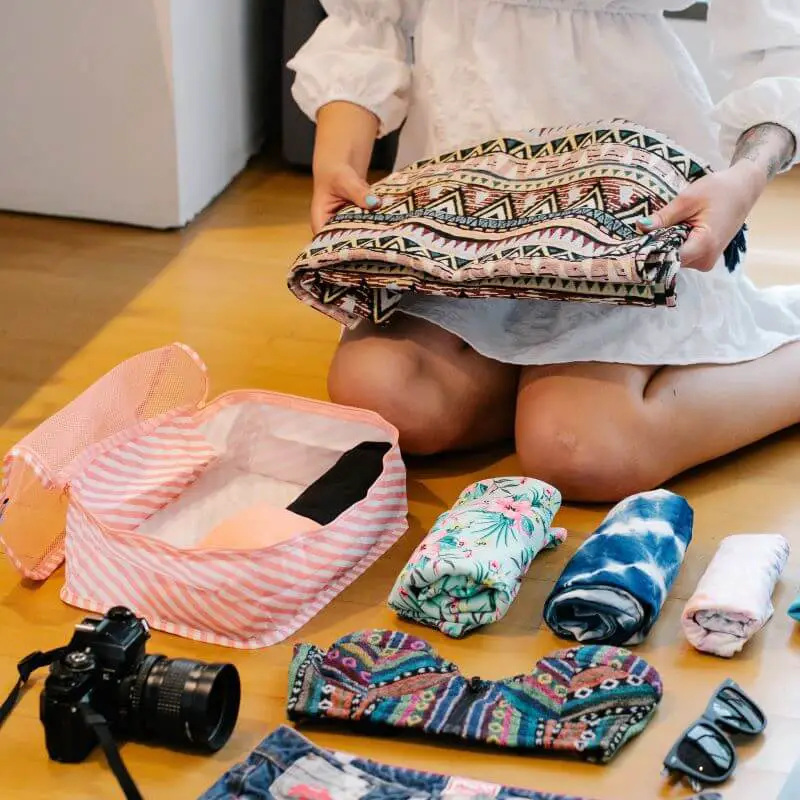 ---
What are you going to sew to prepare for summer? Do you have any special vacation needs?