How to sew a kimono for summer or mid-season?
Lightweight and easy to sew, the kimono is the perfect ally for summer evenings and mid-season.
A traditional Japanese garment
Everyone knows the kimono, with its T-shape and wide sleeves. In Japanese, kimono is a contraction of kiru and mono, meaning "something to wear".
This garment has a long tradition: the first traces of a garment resembling it, which arrived on the territory via China, date back to the 6th century. The term "kimono" began to be used in the 13th century, and the definitive form of the garment, with its wide sleeves and belt (called "obi"), was reached in the 18th century.
Traditionally, fibers are varied according to the season. The kimono is made of raffia fiber or silk in summer, and is lined or quilted for winter.
In the 20th century, with the arrival of Western clothing, kimono use became more occasional in Japan, where it was now considered a luxury item, and therefore expensive. In the West, the kimono form is widely used for jackets and dresses, and is often used by the big names in fashion.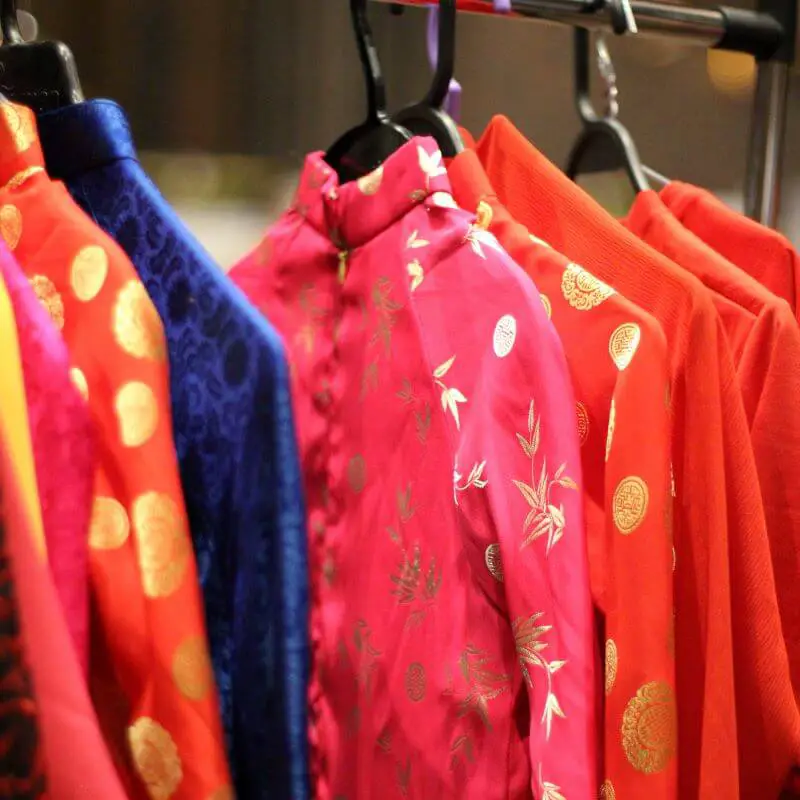 What fabrics should I use to sew my kimono?
If you want to sew a kimono reminiscent of traditional kimonos, you can invest in a beautiful silk. However, this fiber is very expensive and will drive up the price of your garment!
Today, we tend to keep the kimono shape by using other, more modest fabrics.
If you want to keep the fluidity of silk, you can opt for viscose, cotton voile, Lyocell, viscose crepe… To keep the Japanese spirit, choose this viscose poplin printed with fans, for example.
The kimono can also be sewn in a drier fabric that highlights its large sleeves. Cotton, like this Ginkgo leaf print, works very well.
For summer kimonos, linen is a great lightweight, thermo-regulating fiber. Other fabrics such as double cotton gauze or cotton crepe will also work well for this project.
It's also possible to choose prints with polka dots, stripes or other non-Japanese flowers. You can also sew a plain kimono into a more modern version. Adapt it to your wardrobe needs!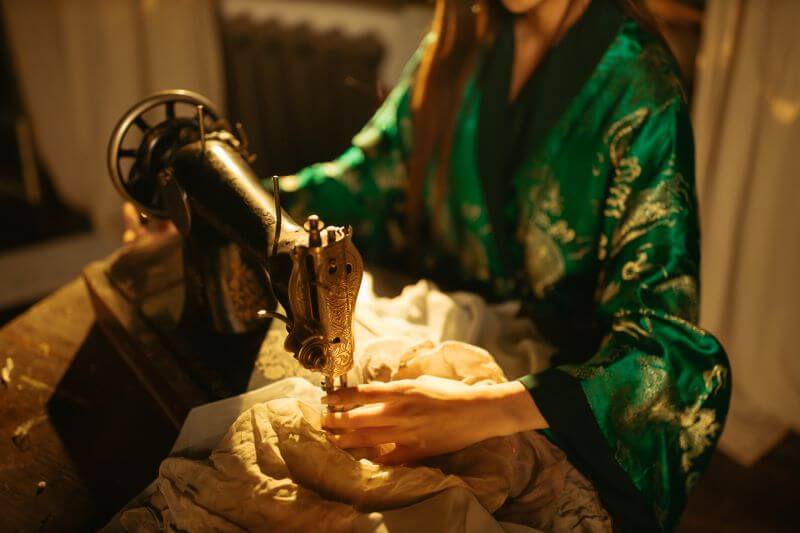 Which models to choose
There are many models of kimono-style jacket to choose from. They often don't feature all the elements of the traditional garment in terms of length and fastening. These are more casual versions that can easily be worn with jeans and a pair of sneakers.
Burda, for example, offers a kimono jacket that can be sewn in short or long versions. In the same vein, Keremma's Dunes pattern is embellished with side pockets.
If you'd prefer to sew a dress, while retaining the loose, flowing look of a Japanese garment, follow this tutorial from Ma petite mercerie, which is suitable for beginners. No need to sew zippers, buttons or bias tape!
If you're looking to reproduce the traditional kimono with its drape, large belt and extra-wide sleeves, just look straight to the source! The Couleurs Japon website sells Japanese patterns that are not translated, but may be easier to decipher for experienced seamstresses. Don't try this project if you're just starting out.
You can also download the Obi belt pattern (available free of charge on the Chut Charlotte! website), which is worn with a kimono but can also be used as an accessory with a dress or skirt to mark the waist.
The kimono spirit can also be applied to babies, with Marie Claire idées' lined jacket or Isabelle flâne's jacket that ties at the side, or to children. For the latter, sew Super Bison's Mini-oréo pattern.
---
Have you ever sewn a kimono-style jacket? Does this project appeal to you for mid-season?