Shirts, dungarees… Sewing dress ideas for Autumn
Just because summer's over doesn't mean you have to put all your dresses in the closet! Just wear them with tights and a cardigan, or sew long-sleeved styles with heavier fabrics.
Here are a few trendy dress ideas for the season!
Shirt dresses for autumn
The shirt dress is one of autumn's must-haves. Sewn with long sleeves and worn with a cardigan, it'll carry you through to next spring.
For a very wispy look, you can choose a viscose or lyocell, but you can also choose to sew a shirtdress with a heavier fabric like gabardine, denim, cotton, or even a fairly light velvet.
To keep up with the season's trends, the colors of choice are gray, pale yellow or light blue, or, for a more vitaminized look, bright red or magenta.
But prints are also particularly appropriate. A floral Liberty will give a bohemian touch, while polka dots will add a touch of originality to the outfit. Chunky stripes will accentuate the slightly "formal" side of a button-down top…
Many patterns are available for sewing this model. If you're looking for something very classic, Butterick's is for you! You'll need to pay particular attention to the technical points, especially the collar, which is always a delicate stage.
For a more modern style, look no further than the Juliette dress by Atelier Madoli, with its rounded, low-cut collar.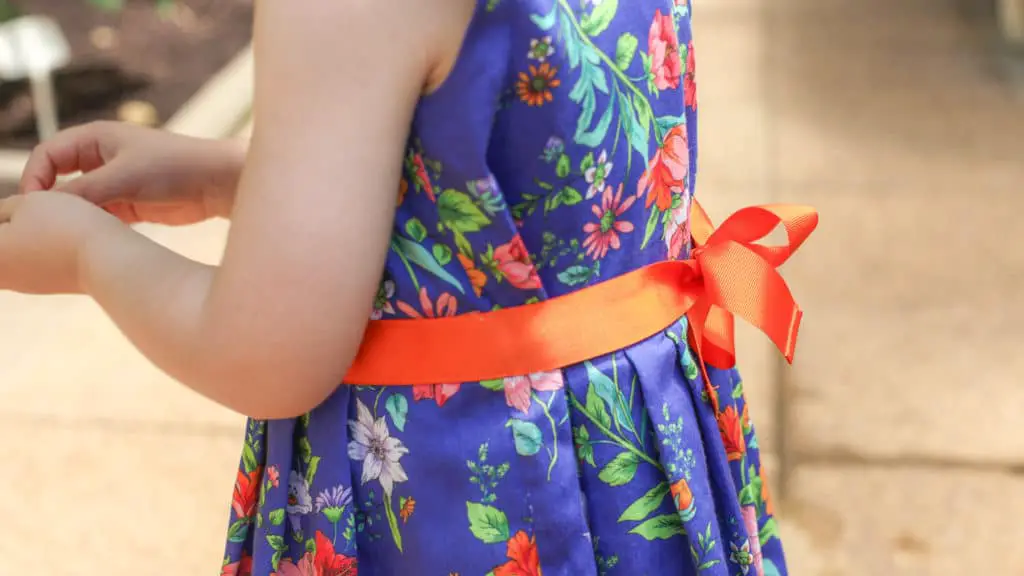 A dungaree dress
Timeless and super-practical, the dungaree dress is an absolute must-have for autumn. Depending on the weather, you can wear it with or without tights, with a long-sleeved t-shirt, a blouse, a cardigan, a sweater…
To keep up with this season's trends, you can use raw denim or velvet milleraies in natural colors. Unlike shirtdresses, you can sew dungarees if you're just starting out. Many models are very affordable and easy to assemble. All you'll need to do is fit the denim buttons, which require a bit of application but can be bypassed by simply sewing a buttonhole and then passing the strap through it and tying a knot.
McCall's pattern is easy to understand and assemble. For a personalized pattern, visit the Charlotte Auzou website. It's easy to put together your own dress. And for a short dungaree dress, choose Catherine by Make My Lemonade, with its thin straps and discreet back.
Dungarees are also very practical for children. They can be worn with wool tights, giving them freedom of movement!
You can use the Lou and Me pattern or the free Enjoy Couture pattern.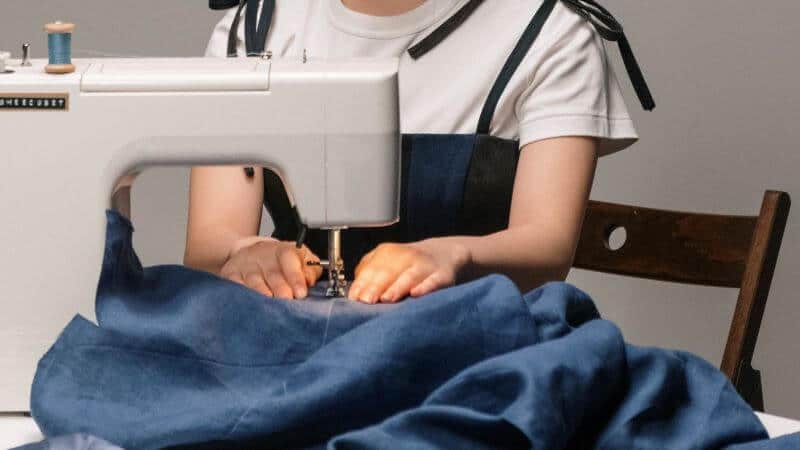 Denim dresses
With the return to fashion in the 2000s, denim never stops being trendy! We're even going so far as to wear 100% denim looks with denim skirts and matching jackets.
Without going that far, you can start by sewing yourself a dress in jeans, denim or blue or black chambray. Be careful when choosing jeans! Choose jeans that are soft enough not to be too uncomfortable to wear, or opt for lighter, thinner denim.
Atelier 8 avril's Columbia dress was designed precisely for a fairly heavy fabric. It will be perfect with jeans and will embrace this season's trend for the "bleu de travail" look.
In a more feminine spirit, the Anemone dress by Cha's Hands can be sewn with a lighter denim.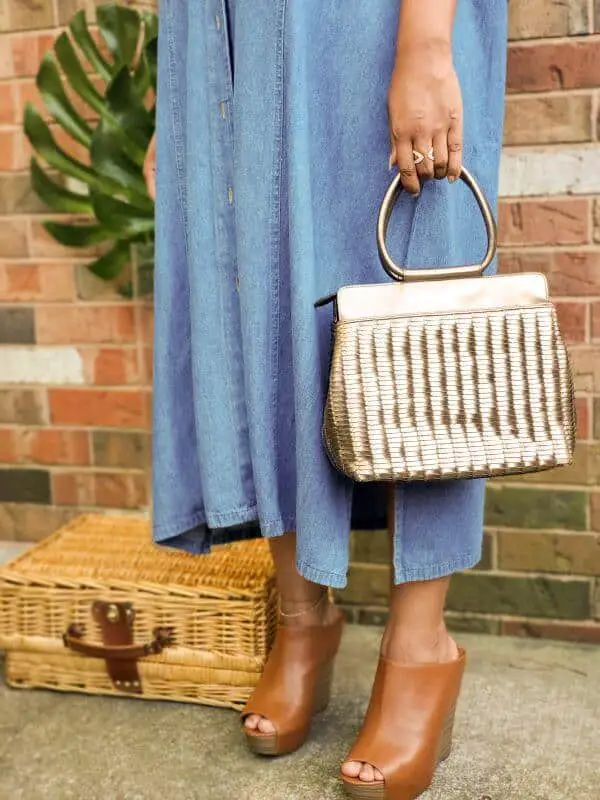 A long wrap dress
Warm and comfortable, the wrap dress is very practical to wear, autumn or winter. To sew it, it's best to choose a fairly fluid fabric. Double cotton gauze, viscose, cotton voile, linen… The fabric can be plain or patterned, to be worn with a plain cardigan: flowers, polka dots… Let your creativity run wild!
Children can sew this Burda model. If desired, it can be worn with a t-shirt underneath. Perfect for chilly late autumn or winter days. For adults, you can sew Maison Fauve's Soho dress.
---
What about you, are you going to sew a dress for autumn? What are your favorite models, for adults or children?