Sew Halloween costumes inspired by cult films and TV series
Halloween is just around the corner, and it's time to start thinking about costumes for young and old alike!
If you're in the mood to think outside the box this year and make a change from pumpkin, witch or wizard costumes, here are a few easy-to-sew ideas for paying homage to characters from famous films or TV series.
Harry Potter costumes
Generation after generation, children continue to be captivated by the most famous of wizards. And that's just as well, because it's easy to sew costumes inspired by the Harry Potter books and films.
All you have to do is sew a wizard's cape!
Depending on your budget and what you have available, you can use cotton, a wool sheet, fleece fabric, satin lining fabric… And follow the tutorial from Marie Claire Idées, the one from Fée main couture or the simpler one from Ma petite mercerie.
To dress up as Harry Potter, simply add a pair of round glasses, draw a scar on the child's (or adult's) forehead and find a piece of wood evoking a magic wand. But you can also vary the colors of the lining, choosing yellow, green or blue to evoke the other houses – Hufflepuff, Slytherin or Ravenclaw.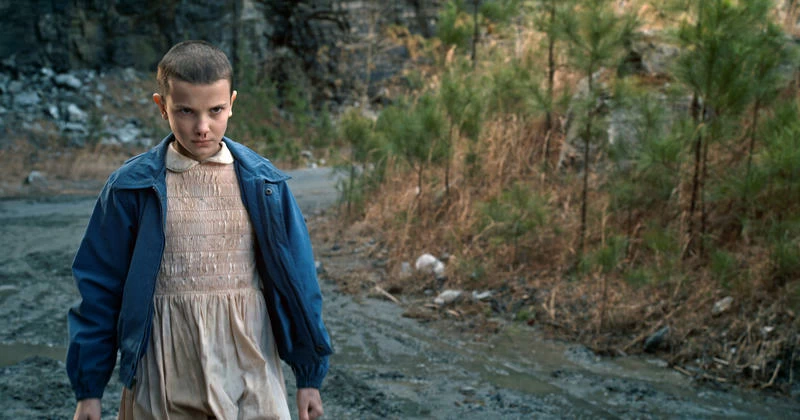 A dress inspired by Eleven from Stranger Things
Stranger Things is one of the most popular and recognizable series of recent years. It's easy to make a costume inspired by Eleven, a young girl with paranormal powers.
Eleven's most famous dress is a powder-pink skater dress.
To reproduce it, start with a simple pattern like the one on Cut out and Keep. Sew it with pink jersey and add a lace band at the top to evoke the textured bustier of Eleven's outfit. And, most importantly, we add a round white claudine collar.
For kids, you can follow this tutorial directly. For the final touch, add a little red under the nostril (with make-up, jam, ketchup…) to simulate the character's famous nosebleed. And shave your head… but you don't have to!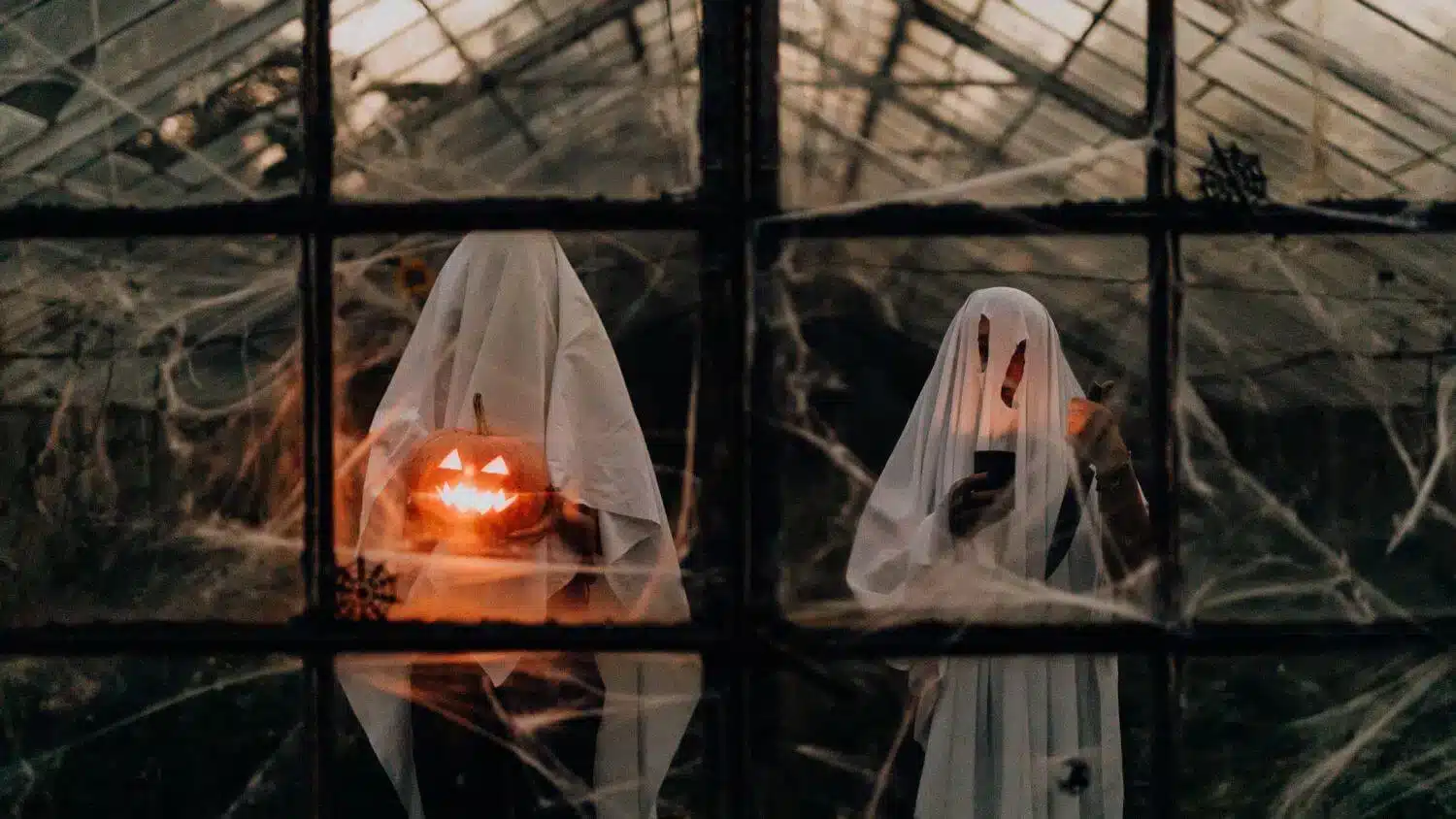 How to sew spooky Halloween decorations?
I'll tell you all about it in this article!
Mario and Luigi costumes
Mario Bros. is a video game classic, and has enjoyed a resurgence in popularity this year with the cinema release of an animated film inspired by the franchise. So it's likely that kids will be excited to play as the famous plumber duo.
When it comes to sewing a Mario or Luigi costume, the most important thing is to start with the famous blue overalls. Choose colorful denim, chambray or cotton.
You can use a dungaree pattern you already have at home, or start with this free pattern. Don't forget to sew on two large yellow buttons as a closing guide, and to wear a red long-sleeved T-shirt for Mario and a green long-sleeved T-shirt for Luigi on the big day.
To sew their caps, you can use this free model of a gavroche cap, in red or green, on which you can sew a white "M" or "L".
A Spiderman hoodie
If your kids are fans of the Marvel universe, you can easily sew them a hoodie reminiscent of Spiderman. This saves you having to make a whole costume for Halloween!
You can simply have your child wear this homemade piece with black or red leggings. Start by sewing a hoodie, using L'Arbre à Cousette pattern for example. To evoke Spiderman, choose a bright red jersey. Once the hoodie has been sewn, decorate it with black spider webs. Either with thick black embroidery thread, or simply using textile paint.
Take inspiration from the See Kate Sew blog to design harmonious spider webs.
On the hood, sew two black felt ovals to evoke the eyes. Simply pull it down to complete the costume!
A Wednesday Addams dress
The Addams Family costumes are great Halloween classics. And that's just as well, since the young Wednesday has enjoyed a resurgence of interest among the younger generation with her eponymous series on Netflix.
It couldn't be easier to dress up young and old alike in the gothic girl's style. Simply take a skater dress or blouse dress pattern and sew it with black fabric. In this season, you'll easily find meters of cotton decorated with skeletons or other spider webs.
A white collar can be added to the dress for contrast. The rest is in the details: the two long side braids (with a wig if necessary), a little dark make-up, and you're all set!
---
Do you celebrate Halloween? Are you planning to sew any costumes for yourself or your children this year?