Sew cozy winter loungewear
Temperatures are finally dropping! If you're the kind of person who wraps up in plaid on a Sunday while watching a series, then you might want to get started on these cozy clothing projects!
Pyjamas for the whole family
Pyjamas are the most comfortable garment for staying at home and enjoying long, idle mornings.
Many brands offer patterns that can be adapted for all members of the family, eliminating the need to buy separate models for adults and children. The Simplicity brand, for example, offers a pack of two pyjama patterns (for men and women) and overalls for children and teenagers, and another pack of matching tops and bottoms for men, women, teenagers and children.
When it comes to sewing pyjamas, there are several fabric options to choose from, depending on what you prefer to wear. You can sew your pajamas in stretch jersey, making them very comfortable to wear.
If you're chilly, there's also double-sided jersey, with one side in jersey and the other in fleece, to keep you snug and warm. You can also opt for fleece, printed or unprinted, which is particularly appealing to children.
But you can also choose to sew your pyjamas with traditional checked cotton flannel, which won't stretch like jersey but will be just as soft for autumn and winter, and will give a little winter touch to the project!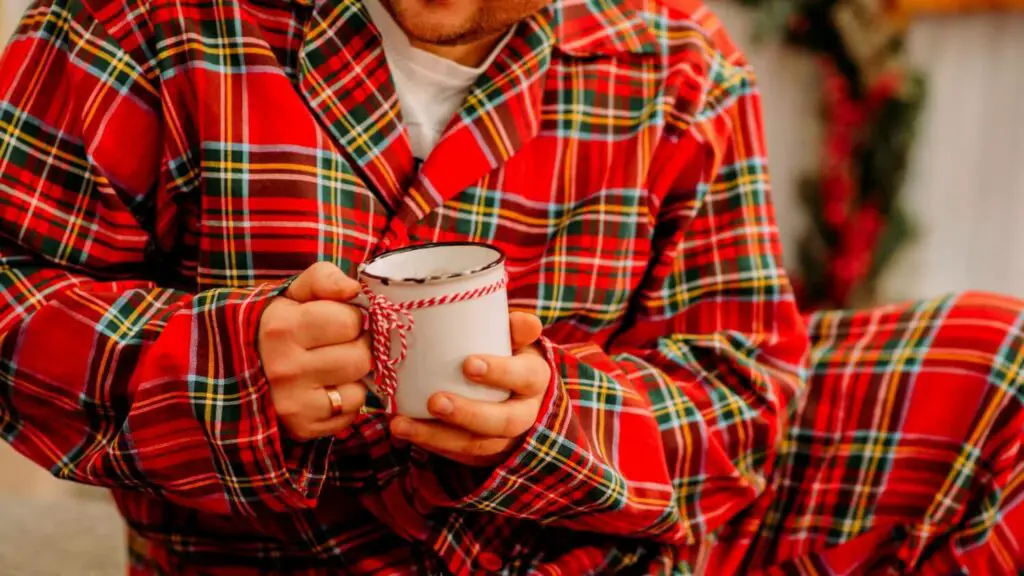 Cozy pants for Sunday cocooning
For winter weekends, ditch the jeans and sew yourself a pair of pants specially designed for hanging around the house. Comfort is key! That's why we opt for stretch fabrics and elasticated waistbands.
When choosing elastics, whether for pajamas or comfortable pants, try to find a soft elastic that won't shear the waist.
In 2022, pattern and fabric designer Lise Tailor brought out the book Cozy at home, which features patterns for both summer and winter homewear. It includes a pattern for pants sewn in viscose jersey, which can easily be replaced by fleece, thick jersey or cotton jersey, which is less odor-retaining and more breathable than its viscose counterpart.
You can also base your design on the pants from Oui Patrons de couture and, for children and babies, sew our homemade, step-by-step pattern on YouTube!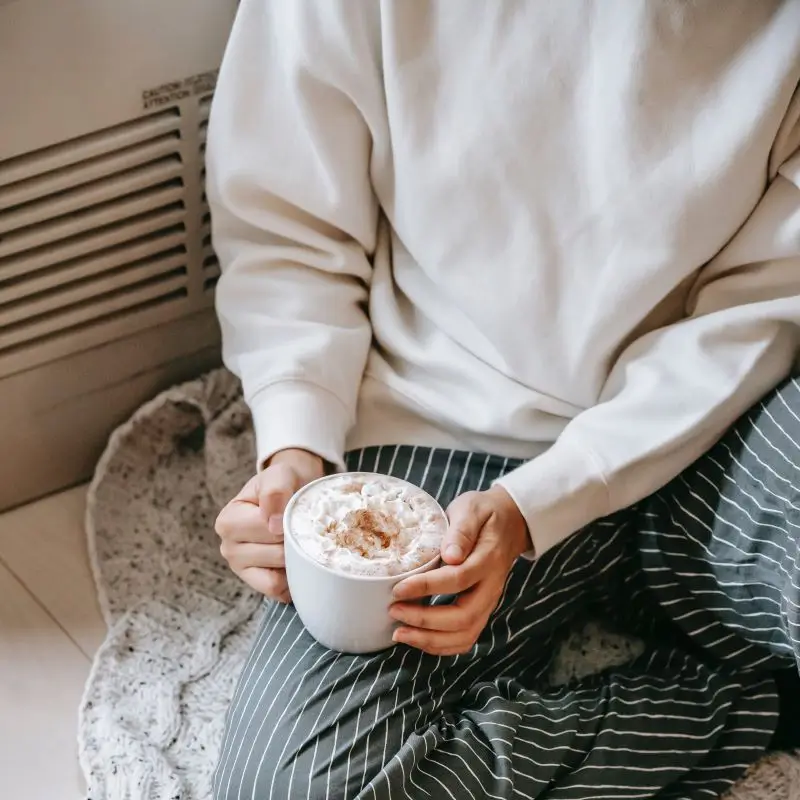 A cozy sweatshirt for chilly winter days
A sweatshirt is a must-have piece for winter cocooning! If you want even more comfort, sew an oversize version by shifting one size above your usual size.
For an ultra-comfortable sweatshirt, start with Burda's pattern, which is oversized, features several slits to prevent the fabric from being too tight, and is easy to sew.
For children, the Marmaï Patterns sweatshirt pattern is also quite simple, wide and allows you to play with colors to make an original piece, even if it will only be worn at home!
As with pants, you can choose your fabric of choice: normal cotton jersey (although you'll need to make sure it's thick enough), fleece jersey, fleece-lined jersey… The important thing is that the fabric is stretchy enough to be comfortable.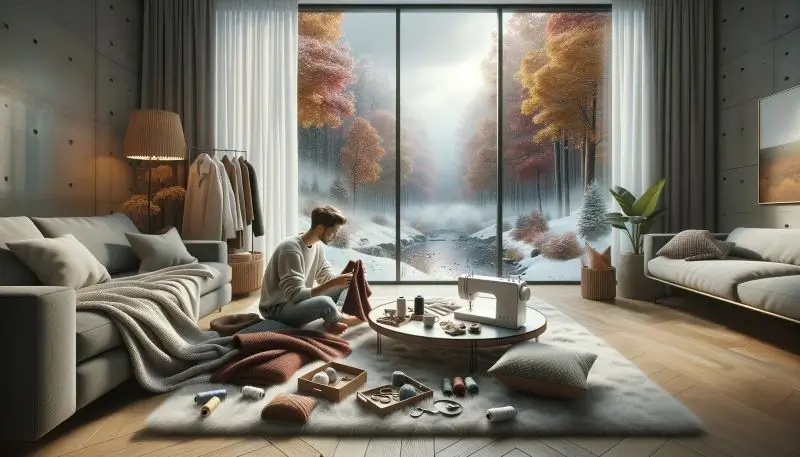 A onesie for warmth
The onesie is the perfect indoor garment! When sewing it, don't hesitate to use the softest fabric possible: fleece, lined jersey or even fur fabric (also known as "plush" or "teddy").
You'll need to know how to sew a long zipper, but there are no other technical difficulties. You'll find a wide range of models on the Internet, including packs that allow you to sew onesies for the whole family! This is the case with the Jalie pattern, which includes both children's and adult sizes, and the Burda pattern, which includes both a women's and a men's model.
---
What about you, do you sew clothes for indoors? What's your favorite pattern?