What accessories to sew for winter?
If you're looking for a quick project for the next few weeks, why not sew an accessory to dodge the drop in temperature? Beanie, scarf, mittens… here are a few ideas to get you ready for winter!
A fleece-lined scarf or snood
Scarves and snoods are both very easy to sew. You can choose the shape that suits you, the material… And all you have to do is assemble.
To sew a scarf, you can cut a triangle or a large rectangle from two different fabrics. If you're not sure about the size, use a scarf or shawl you have in your closet as a model and take its measurements. To ensure that the piece is warm and comfortable to wear, you can, for example, choose a soft cotton fabric for the outside and a fleece fabric for the inside or lining. The two fabrics are joined right sides together, leaving an opening, turned inside out (paying careful attention to the corners, which can be gently pushed together with a knitting needle or closed pen), and the open space joined together with an invisible seam.
All kinds of fabric combinations are possible, depending on your preferences: fleece, jersey, "moumoute" or "teddy" fabric, which has been very fashionable over the last few seasons…
use cotton and fleece or any other warm, plush fabric. If you need sizing instructions, you can follow our home-made Youtube tutorial on how to sew a snood for children or adults.
A beanie to protect you from the cold in winter
We tend to think that hats can only be made by knitting, but it's also possible to sew them very easily for the whole family. You can use jersey, fleece, ribbed fleece-lined jersey or knitted stitches.
For babies, you can easily sew a bonnet in sweatshirt fabric, using our GlaGla bonnet pattern, for example, or sew a fleece headpiece, using the Petit citron pattern.
For adults, Ivanne S's pattern lets you sew a beanie that you can personalize with embroidery, a crest, a homemade pompom… To sew this precise model, choose a jersey or stretch knit with at least 50% elasticity. This means no warp-and-weft fabrics, which will be too tight for this particular model.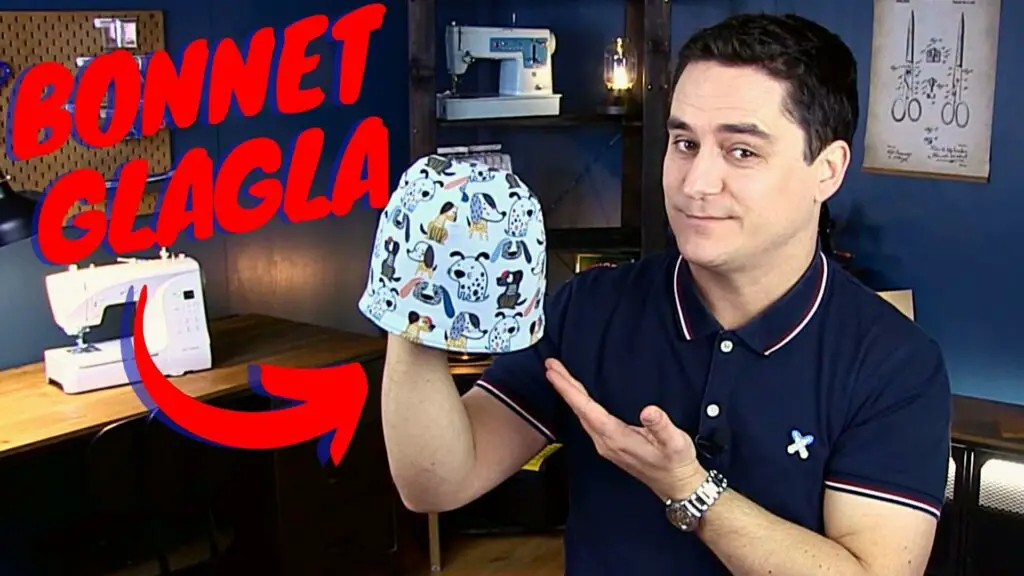 A pair of mittens for kids and adults
If you're in the mood for a quick sew this winter, or you're new to sewing, then mittens are for you! With their simple shape, they offer an easy project that can make good use of fabric scraps.
As with the scarf or snood, you can use cotton for the outside and fleece for the lining. Be careful to choose fairly strong fabrics and not to sew the mittens too tightly so that they don't crack in use. You'll also need a bit of elastic to keep them from slipping out of your hands. And if you're sewing them for children, you can tie them together with a matching long bias.
For babies (size one or two), you can follow the free La Petite Fabrique pattern, which is perfect for beginners as it includes a step-by-step picture guide. You can easily adjust it to your desired size by simply enlarging the basic shape.
For adults, Couturaddict's PDF pattern allows you to sew two variations: one with a flap (which frees up your fingers if needed) and one without a flap, if you're just starting out.
Warm socks for hanging around the house at weekends
If you're prone to cold feet, you can sew your own thick socks to wear around the house. They can be made from fleece, thick jersey, fleece, teddy or plush fabric… anything that'll keep you nice and warm!
To sew your own winter socks, you can follow Ma petite mercerie's free pattern, which explains each step with photos.
---
What accessories will you be sewing this winter?