What gifts to sew for Mother's Day?
On June 4th, we will celebrate moms! If you want to sew him a unique and personal gift, it's time to start choosing the model, the fabric…
Here are some examples of Mother's Day gifts to give you ideas!
A cotton kimono to wear around the house
It is difficult to offer handmade clothes to loved ones. To make a well-fitting garment, you need to know the person's measurements, which is hard to get without spoiling the surprise!
But, we can get around this problem by offering a garment that does not need to be perfectly to the measurements of the person like a kimono. This piece is worn rather oversized. It will make a good Mother's Day gift that can be used as a dressing gown or indoor clothing.
To sew a kimono, you can choose a Japanese cotton fabric that often has an apparent weft and a perfect fall for sewing this piece. You can find it on the Internet in specialized shops like Jhin.
If you prefer, you can simply choose cotton or linen which will also work very well.
On the pattern side, you can use Craftine's pattern. This project will be very suitable for beginners!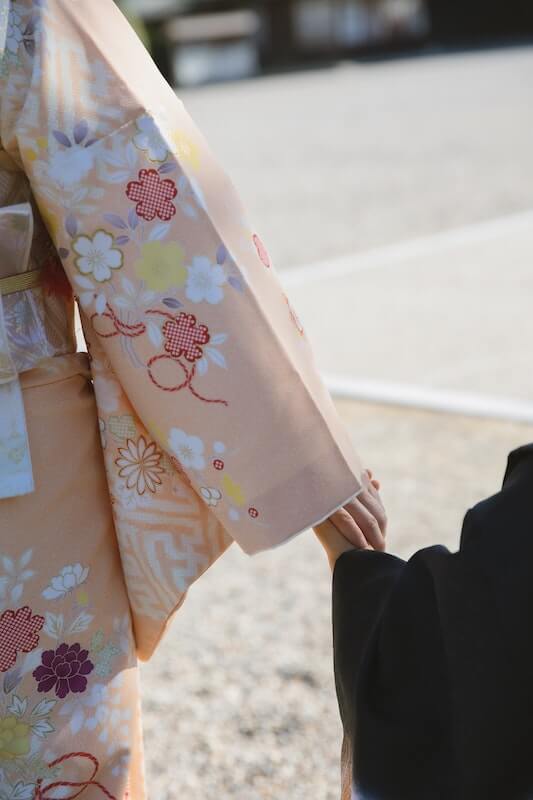 A fabric planter
For Mother's Day, it is common to offer flowers. Why not gift a plant and decorate it with a hand-sewn flowerpot? This makes this gift even more personal.
You can choose your mom's favorite pattern or colors. Or use fabric coupons from your closets and combine them to make a harmonious patchwork. The planter is a fairly simple project, it will simply involve assembling strips of fabric.
You can use the same principle to also sew small pockets to it. To make a flowerpot, you can follow Nathalie Couture easy's video tutorial.
A pouch to slip into your bag
Easier to sew than a purse, the clutch is a quick project that can still come in handy! You can slip it into your bag to store your keys, your wallet… If you're new to sewing, this can be a good project to get your hands dirty.
You can also easily personalize it by adding bias, gold or silver piping, embroidery with your mom's first name, felt letters, several colors…
If you are a beginner and you are not yet comfortable with installing a zipper, you can follow Dodynette's tutorial, which uses a flap and a press stud. Otherwise, you can follow Janome's model.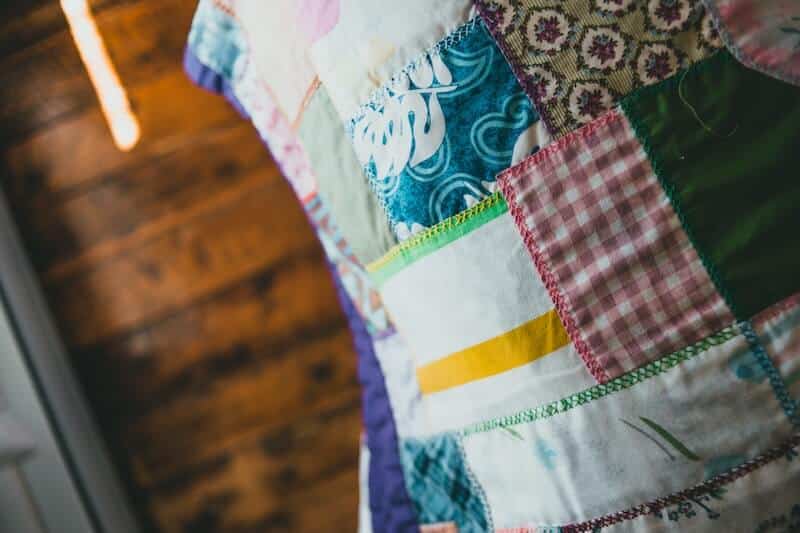 A patchwork blanket
If you have the time to devote to this project, you can try making a patchwork blanket. This is an opportunity to make a personal gift using, if you have any, fabrics from your common history. A piece of clothing that you wore as a child, his grandchildren's birth clothes that they no longer wear… But you can also simply choose fabric coupons that you have at home. And use the colors or patterns she likes.
If you are a beginner, head to YouTube to follow amagrif's advice.
A toiletry bag or a make-up bag
If your mom likes to travel or just keep her stuff in pouches, why not sew her a cute toiletry bag?
For an original effect, choose a patterned coated cotton. And line it with a finer cotton or use quilted fabric, perfectly suitable for a cosmetic bag. It is also possible to reproduce the quilted effect yourself. Use cotton for the inside and outside and lining it with wadding.
To sew a quilted make-up bag with a large zipper, you can follow the tutorial and use Julien's pdf pattern or that of Ma Petite Mercerie which uses quilted fabric directly.
To sew a travel toiletry bag with several compartments, the Petit Patron pattern offers a model that contains plenty of storage.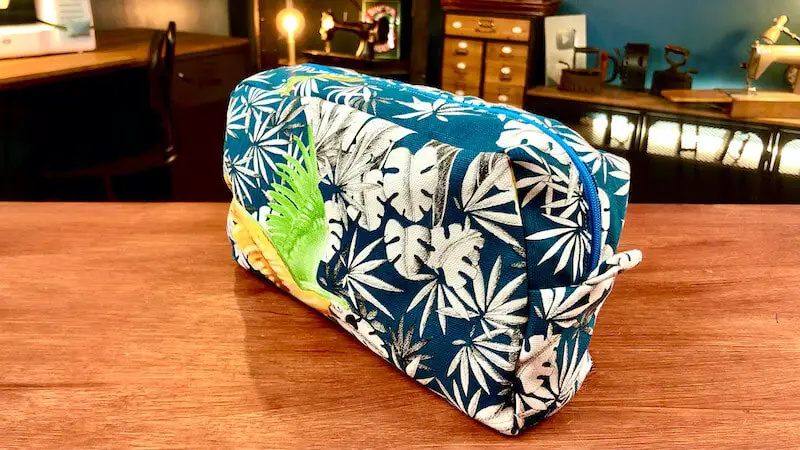 ---
And you, are you planning to sew a gift for Mother's Day? What handmade gifts do you like to give your loved ones?