All our advice on how to sew for your garden or terrace!
If you've already sewn dresses, shorts and other summer outfits, why not tackle garden decoration?
Sewing for your garden, terrace or other outdoor space is no more difficult than sewing for your living room or bedroom. All you need to do is use the right fabrics and take into account the elements outside (wind, rain, bird poo…). Just follow the guide!
Choosing the right fabric
Even if you tuck in your tablecloths or cushions every evening, it's important to choose the right fabric to ensure the longevity and durability of your project. It's also important to bear in mind that rain, wind and sun will tend to cause the fabric you choose to lose color. So forget fine poplin or any other fragile fabric.
To sew a tablecloth, a cushion, or any other outdoor project, go to the furnishings department of your favorite haberdashery or to the section of the same name on your usual websites. Then choose "outdoor fabrics", which have undergone anti-UV treatment to resist the sun's rays.
You can then choose between coated or waxed fabrics, which will be waterproof and smooth to the touch, special fabrics for renovating deckchairs or outdoor fabrics. You can also opt for jute canvas, a natural fiber that will give your garden furniture a very rustic look. Jute canvas has the advantage of being very strong and resistant.
If in doubt, check the weight of the fabric: it needs to be heavy enough to hold up well outdoors (over 200 grams per square metre).
And don't forget to use an appropriate needle to avoid breaking it while sewing. If the fabric is very thick, it's best to use a thick needle (rather 90, 100 or even 110).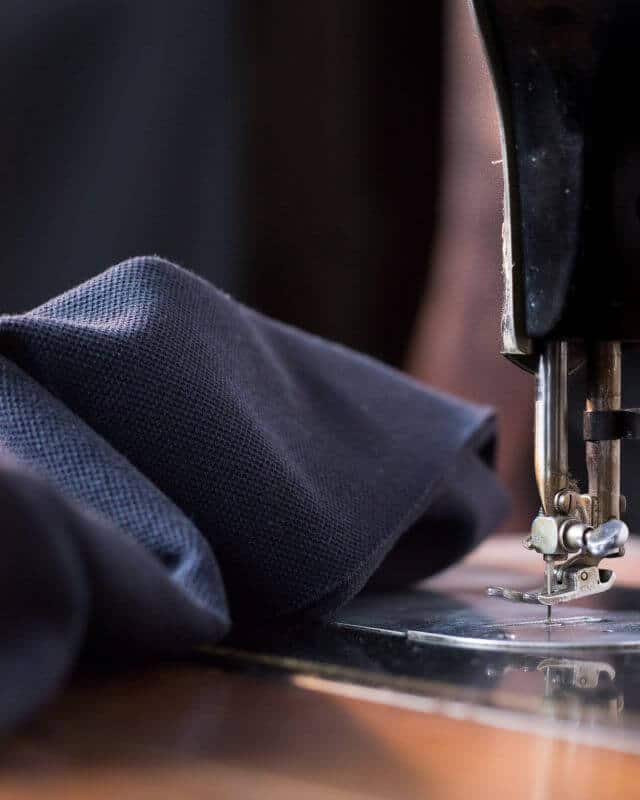 What to sew for your garden or balcony?
A tablecloth
There's no better way to decorate a garden than with a beautiful tablecloth! Whatever the size of your table, the result will be just right.
To sew a tablecloth, simply cut a rectangle to the desired size (the fabric should extend well beyond the size of the table, for a nice fall). If you choose oilcloth or coated cotton, particularly suitable for tablecloths, you won't need to hem the fabric, as it won't fray.
Then think about the little details: put an eyelet in the center if you have a parasol, or weight the tablecloth by sewing little eyelets to hang weights on if you live in a windy region.
You can also sew several fabrics together for a patchwork effect.
A deckchair cover
If you want to give your garden furniture a facelift, you can also sew a canvas for the deckchair(s) quite simply. All you need to do is buy a deckchair cover, which will be sturdy and treated (in most cases) to resist UV rays.
You'll then need to hem the canvas along the rectangle to the right size for your deckchair (be sure to let it yawn so it doesn't tear when you sit down), then hem it wider at the bottom and top so you can slide it into the structure of your seat.
Note that most Transat canvases are already the standard width of a chilienne, i.e. 43 centimetres. Follow this model if you have any doubts!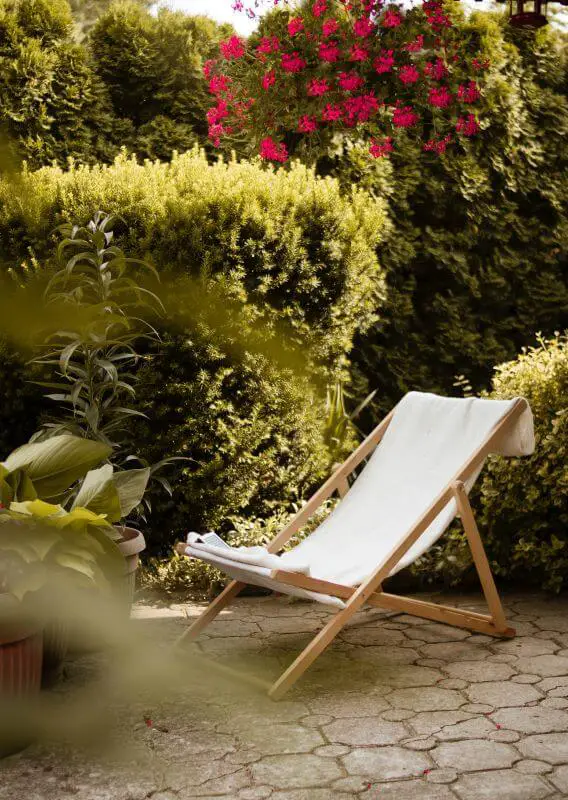 Cushions for chairs
Use outdoor fabric to make cushions for your chairs, or poufs for sitting on the ground around a picnic tablecloth. It's best to sew a zipper so you can wash the cover more easily. You can use polyester foam padding or polystyrene microbeads, which will stand up well to life outdoors.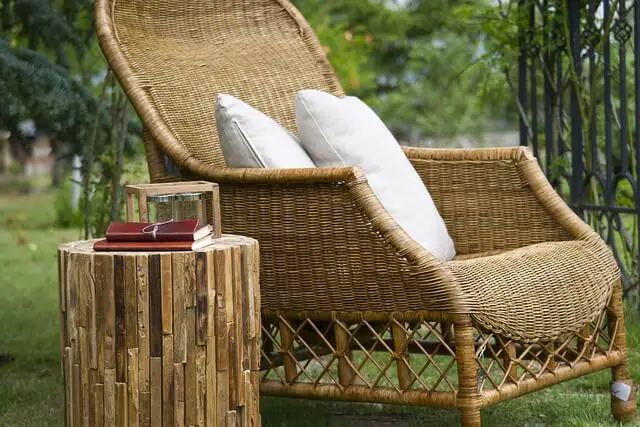 A tent for the kids
To give the kids the feeling of camping without leaving their town, you can make them an outdoor tent out of burlap or pretty outdoor canvas.
You can follow this tutorial, or let your imagination run wild!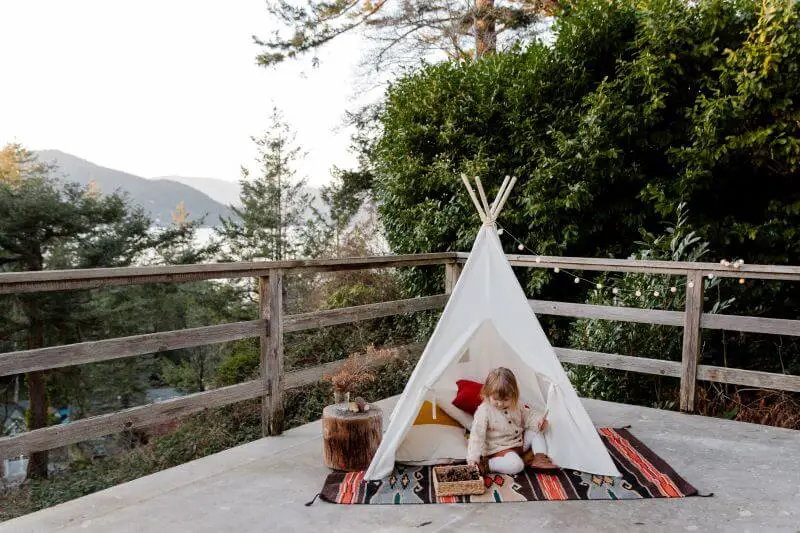 A mosquito net
If you're worried about mosquito bites this summer, you can also make your own custom-made mosquito net. Mosquito net fabric can be bought in stores on the Internet and sold by the metre, just like any other fabric!
You can then sew it onto the structure of your choice, or attach a Velcro fastener to make it easier to hang and unhang. Take your time when sewing this fragile fabric.
---
Have you ever sewn accessories for your garden?