EASY-to-sew summer dresses
With the heat setting in, it can sometimes be hard to get up the courage to sit down in front of the sewing machine.
And yet, there's no lack of desire to sew summer dresses!
Here are a few ideas for dresses that are easy and, above all, quick to make.
The four-rectangle dress
This is the quick and easy dress par excellence. A great project idea, whether you're a beginner or just want a sewing project that won't take hours.
As the name suggests, it's sewn using just four rectangles of fabric, which you assemble to create a V-neck dress.
Many tutorials are available online to guide you step by step. MarionBlush's (which explains very well how to take your measurements), BettinaelCréation's for a shorter, more fitted dress or Jupie's version.
Once you understand the principle, which is very simple, you can add details: gathered sleeves, a bias around the collar, pockets… Or a smocked waist, as proposed by Atelier des Gourdes. The latter also explains how to adapt this dress for children.
To sew it, you'll need 1 to 2 meters of a fairly fluid fabric such as viscose, cotton poplin, fine, light linen, double cotton gauze…
A basic you'll love to sew and keep in your closet!
Jersey dresses
Jersey is very pleasant and comfortable to wear in summer, as it is slightly elastic. If you like this casual look, you can easily find a dress that's easy to sew!
There are a few things you need to know before you start sewing jersey. If you have a serger, of course you can use it! But you can also simply fit your sewing machine with a "jersey" needle, and set it to the elastic stitch.
Which saves time? No need to overcast jersey fabric, as it doesn't fray!
You can sew the Mia dress from L'usine à bulle, which presents no particular difficulties. For a closer-fitting model, Givre from Deer and Doe will fit snugly and can be made as a t-shirt or winter dress.
When sewing a dress, be careful not to choose a jersey that's too thin and transparent. It should also contain a little elastane, so you can put it on without any problems.
For children, Petit Citron's dress will also be quick and easy to make, with a pretty printed or colored jersey.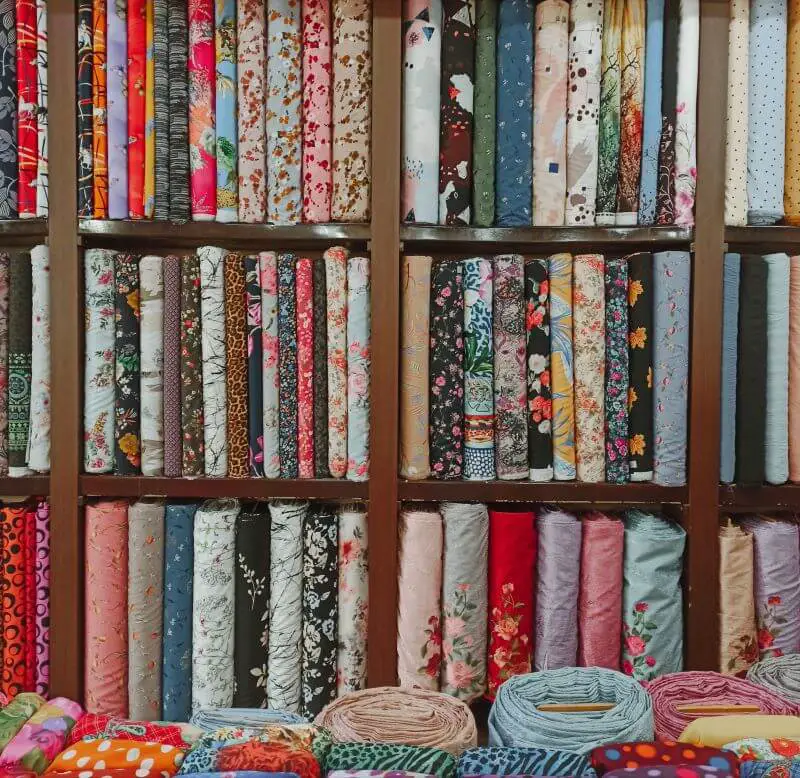 A straight linen dress
Straight dresses have the advantage of avoiding technical difficulties: fewer pieces to cut, no gathers, no elastics to attach… And therefore less time spent in front of the sewing machine!
If you're looking for a model that's both quick and easy, you might like to look at Burda's "easy" range, or Maison Essentielle's "easy" range. The latter is even easier and quicker, as it doesn't contain any clips or zippers. The only difficulty lies in the collar and its trimming.
Both models can be sewn using a pretty linen with a good hold. Linen is a particularly pleasant fabric to wear in summer, as it is particularly resistant and thermoregulating. And, a bonus in these dry times, its cultivation uses much less water than cotton!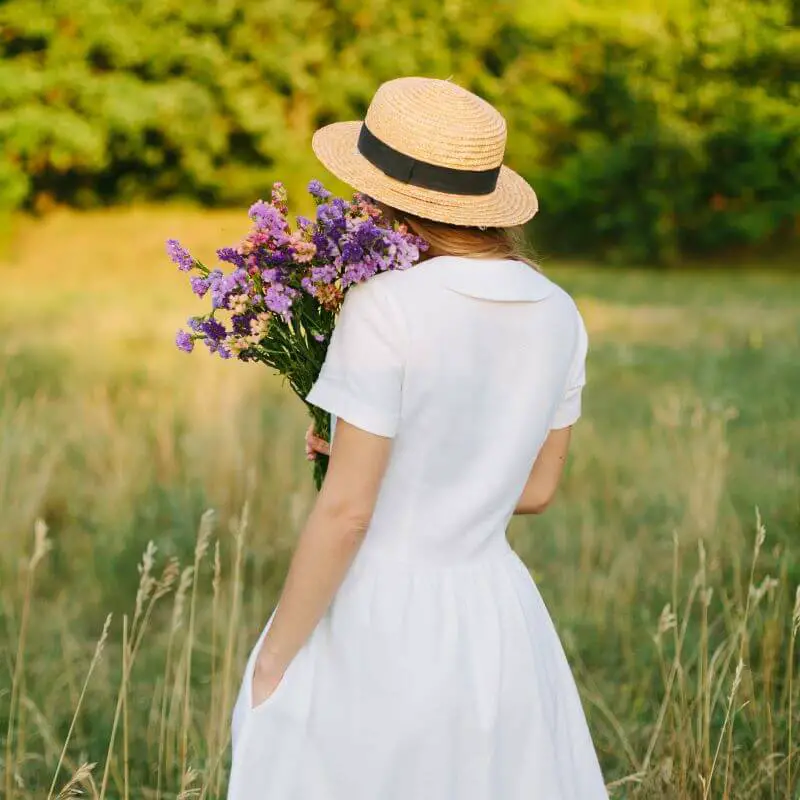 Oversize dresses
To keep you comfortable all summer long, you can sew yourself an oversized dress.
The caftan dress, for example, is perfect for going to the beach or keeping cool when the sun is beating down outside. You can follow the Caftan sur le rivage pattern from Couture générale or the one from Simplicity.
To sew a caftan, we prefer a fluid fabric like viscose, cotton poplin, double gauze… It's best to favor natural fibers like cotton or linen to avoid sweating too much in the garment.
---
What's your favorite quick-to-make dress for summer? Do you have a favorite model?